The bathroom can be one of the hardest to get right when it comes to selecting the perfect floor finishes. However, the right flooring can turn this space into the highlight of your home and transform both its appearance and function. The ideal flooring is one that can stand up against water and humidity, safe, easy to clean and beautiful. Below are a few tips on how to choose the right flooring for your bathroom.
PICK A COLOUR PALETTE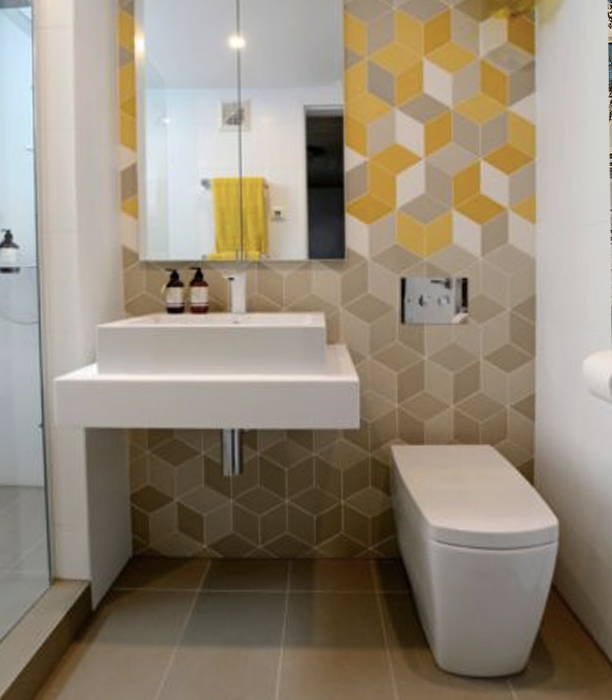 When it comes to colour, it's usually a personal preference, but a necessary finishing touch as well. Before deciding on the colour of your bathroom flooring, you will need to consider the overall colour scheme. The colour of the walls, furniture and fixtures will have an impact when it comes to picking your flooring. Choosing the wrong colours can leave your bathroom looking dull while, the right colour can enhance the entire space and simply add depth and character.
For instance, if you have a family bathroom with young kids; you might want to opt for simple primary colours to make it more child-friendly. Lighter colours can make a small room appear clean and spacious, whilst dark colours add warmth and hide dirt more effectively. Neutral colours allow you to change your accessories, and fixtures tend to stand out more with this palette. The colour of the grout joint also has an impact on the appearance of the bathroom. Grout is available in a wide variety of colours and one that matches the tile tends to make the grout lines disappear. On the other hand, using a grout with a contrasting colour makes the tiles stand out, creating a dramatic look and feel, so this can sometimes come down to preference.
CONSIDER YOUR STYLE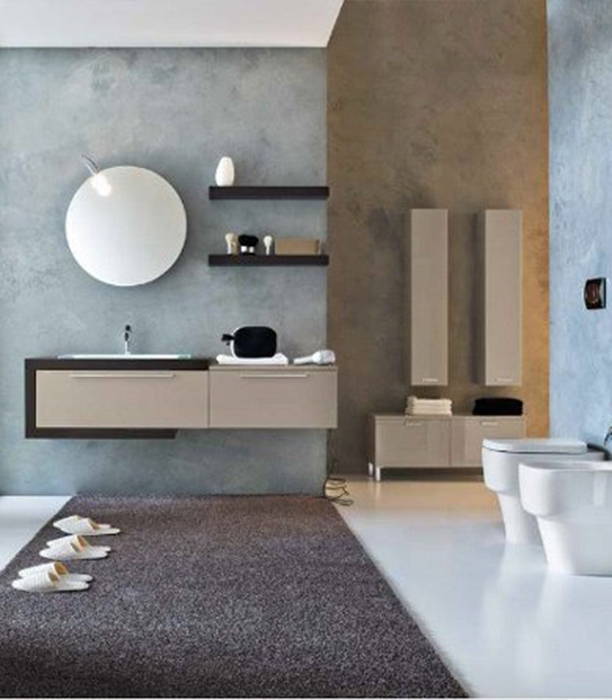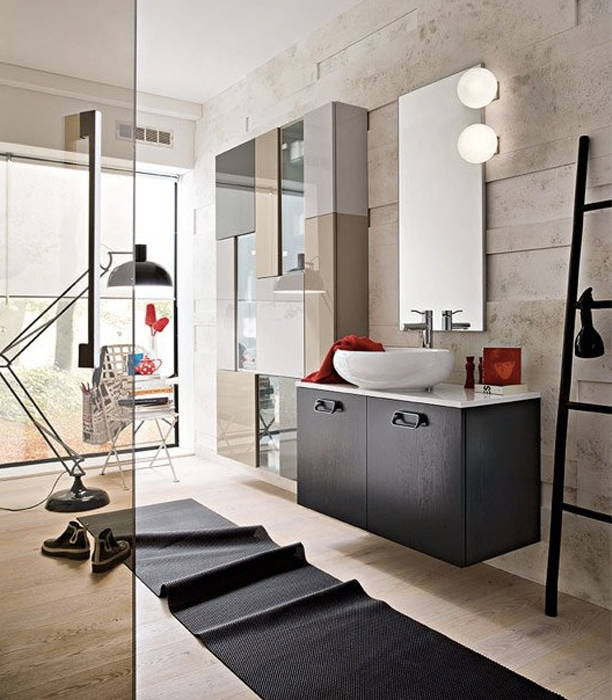 Your floor selection needs to work well with your architectural style. A great bathroom is one that is clean, inviting, pleasing to the eye and functions perfectly. To choose the right floors, consider your design style and how well the material will complements the size of the bathroom, as well as existing colours, textures and patterns. Make sure you coordinate between the tiles on your wall and those on the floor to ensure a harmonious look. Consider material that looks better with age, for instance, natural stone has a lovely timeless appearance that exudes elegance and gives a spa-like atmosphere. Mosaic tiles can be used to create interesting patterns into a dull floor space. Avoid treating the bathroom as though it were a completely separate space from the rest on the house. Carry the theme and feel of related spaces into your bathroom. If you have a modern home, decide on whether that could work well with ceramic, mosaic or natural stone.
LIFESTYLE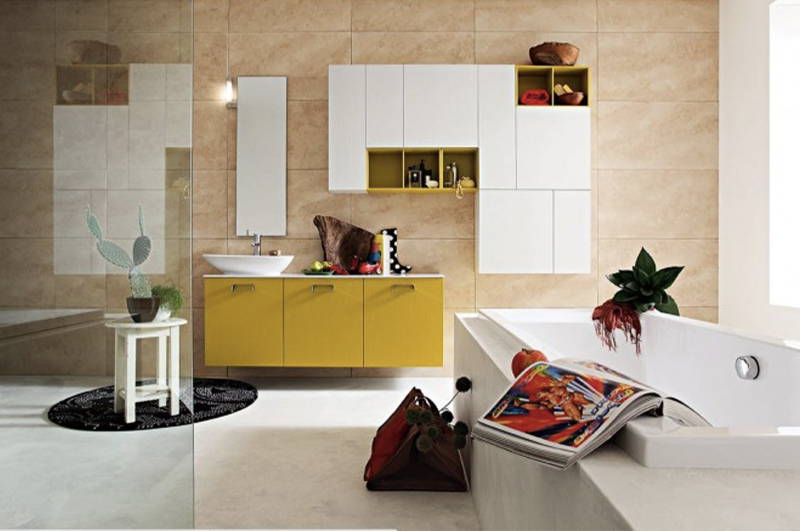 Think about your family lifestyle when choosing the right flooring for your bathroom. One bathroom space for a large household means the flooring will likely take more of a beating from foot traffic on a daily basis.
How much time you spend in the bathroom will determine the time spent cleaning. For instance, if you decide on smaller tiles it means more grout to clean, however durable. As a homeowner, you have to establish the household requirements and lifestyle and how practical the flooring will be.
SET YOUR BUDGET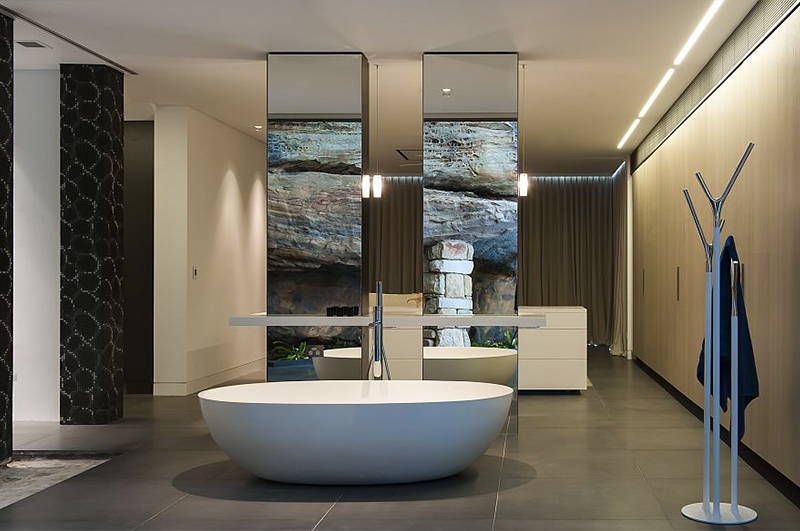 Determining your budget is essential before picking your bathroom flooring material. It is crucial to do your homework before parting with your money and also consider other costs that may apply such as delivery, installation and removal of the previous flooring.
Keep in mind that the best floor material invariably makes it an expensive choice. Choosing high-end material means they'll last longer and can stand daily use better than less expensive alternatives. However, a more economical option can work just as well for you. For instance, if your budget is too tight, a good sheet vinyl that can stand up to traffic and water could be the way to go and still offer a very acceptable finish.
EASY TO MAINTAIN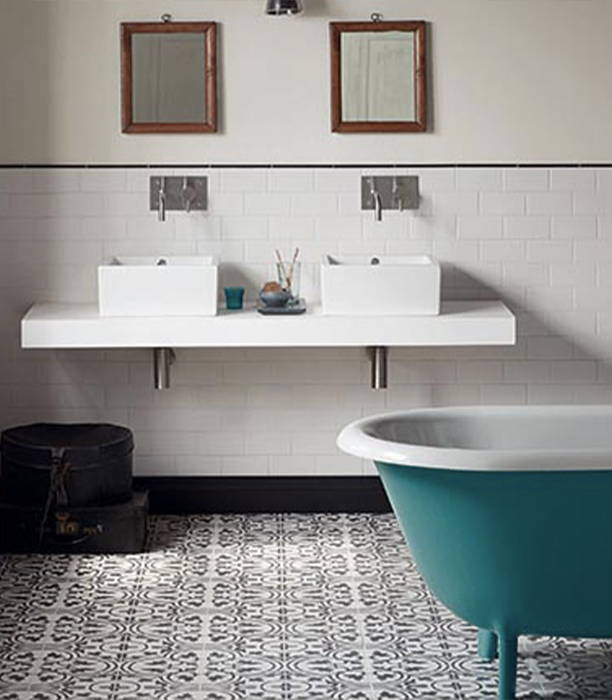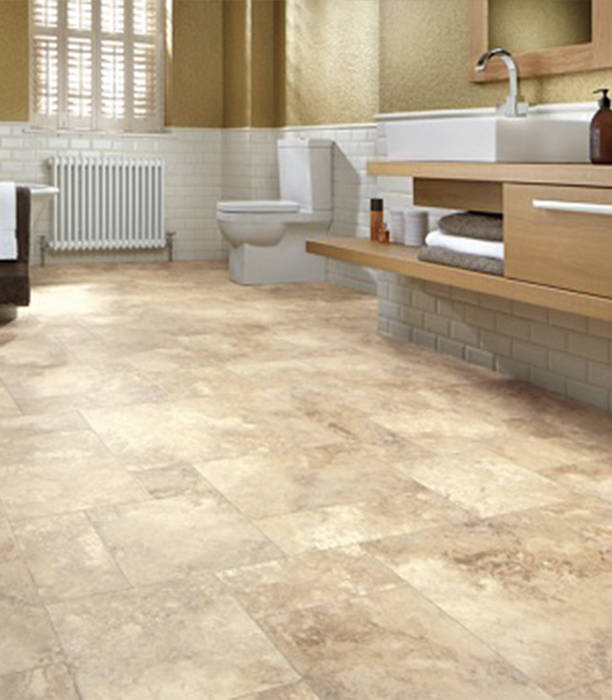 A family with young children is likely to experience frequent splashes and puddles of water during bath time. Rubber and vinyl would be a suitable option as they are hard wearing and can withstand water well.
Although rubber is good in terms of maintenance, it can be very slippery. Porcelain and ceramic tiles are also great for wet areas and easy to clean but, slip-ups on a hard tiled floor can be a painful experience!
You must also consider the compatible cleaners for your flooring. Expensive options require special cleaners that will not damage the surface. Furthermore, proper installation of bathroom floors is essential. Incorrect installation can allow water to seep below leading to mould and rot issues, which will cost you a ton in the long run.
Stewart Naish is Project Director at TC&D Construction. As a highly experienced and skilled property refurbishment professional, he shares his wealth of knowledge and insights into the world of interior design and fit out for both residential and commercial property renovations on his Twitter page. An avid fan of Arsenal FC and all things creative, he is happy to offer advice and feedback to anyone looking to share his passion for interior design and architectural beautification.