Today we are taking you to the sweetest journey of all, a tour of the best Italian patisseries as recommended by the premier Italian guide Gambero Rosso (literally, Red Prawn). Careful selection of ingredients, utmost care for the technique, great passion and a deep respect of traditions are all traits these great establishments share. La Pasticceria, patisserie in Italian, is an institution in Italy, which thanks to the work of these great master pastry chefs is now being exported beyond its national borders, for the delight of many.
PASTICCERIA VENETO, LA CREME DE LA CREME
The Honorary International President of the jury for the Coupe Du Monde De La Patisserie, and part of the team that coached the Italian side to win the 2015 Coupe Du Monde De La Patisserie, Iginio Massari is a great example of Italian excellence. Inaugurated in 1971, Pasticceria Veneto is the first Italian patisserie to be included in the exclusive international network of Relais Desserts. In the same location since it first opened, the patisserie is Massari's workshop, where the harmony of different flavours guides the creative process. You only realise how good the best can taste once you try one of Massari's incredible creations.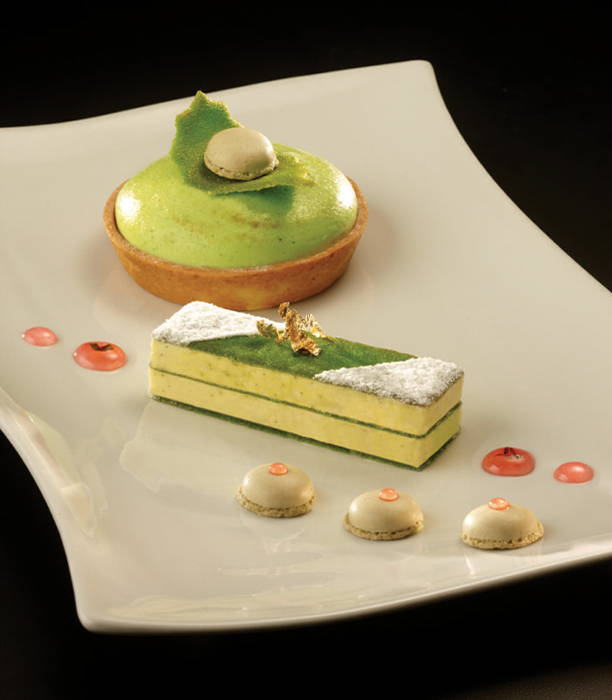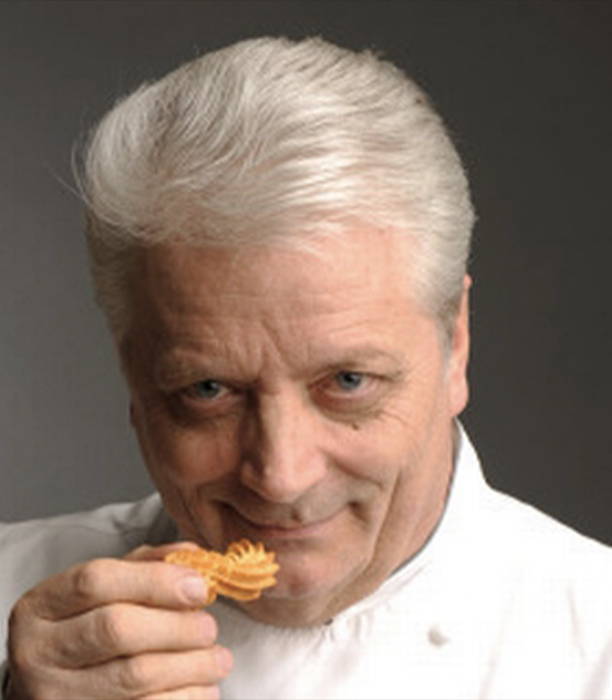 WHERE: Pasticceria Veneto — Via Salvo D' Acquisto 8, Brescia
SIGNATURE CREATION: basically, everything! Absolute must: panettone, Viennoiserie and the local cake Bossola'.
BESUSCHIO, LITTLE MASTERPIECES OF FLAVOUR SINCE 1845
It all started with Ambrogio, who was followed by Emilio, Giulio, Attilio and today Andrea. Besuschio was opened in 1845 in Abbiategrasso, just outside Milan. Five generations of pastry chefs, with the sixth just starting, each trying to create the perfect delicacy to define their own time. Know-how and experience combined with continuous research and experimenting, these are the pillars that have allowed Besuschio to endure over more than a century.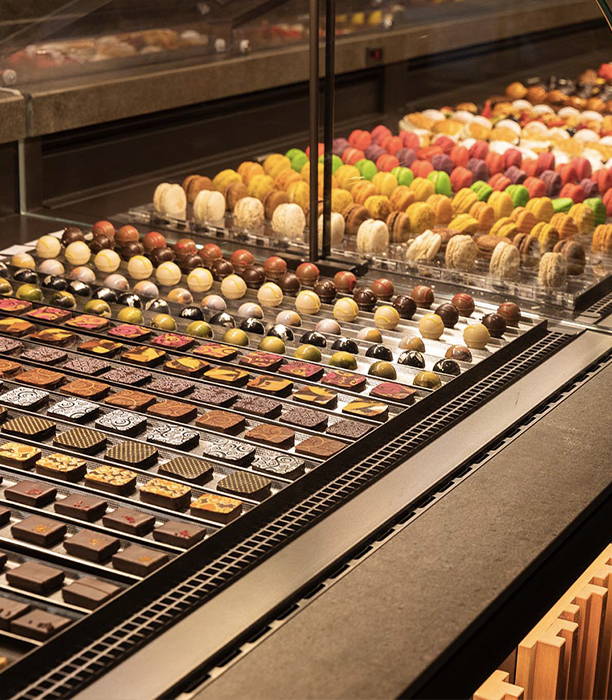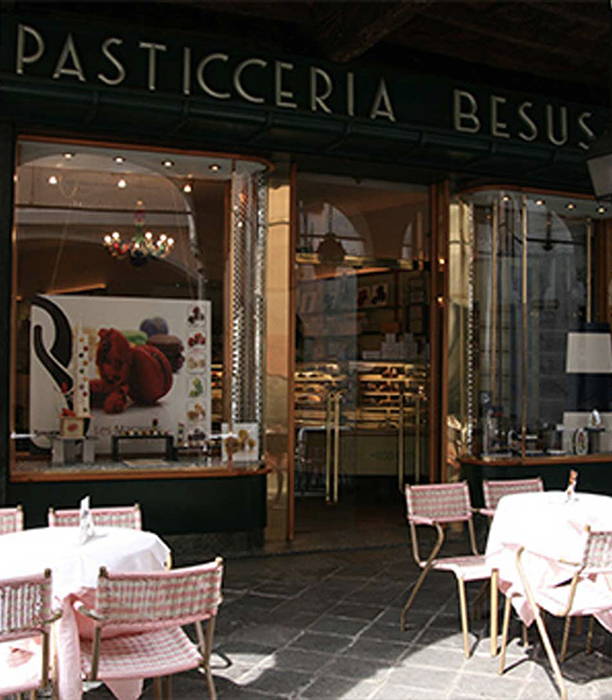 WHERE: Besuschio – Piazza Marconi 59, Abbiategrasso (Milan)
SIGNATURE CREATION: Besuschino, a luscious coffee cream with a milk froth and an extravagant 73% dark chocolate spoon to stir.
GINO FABBRI PASTICCERE, PASTRY CHEF SINCE 1962
Another member of the coaching team at the 2015 Coupe Du Monde De La Patisserie that saw the Italian team take the top spot. Member of the prestigious Accademia Maestri Pasticceri Italiani (Academy of Master Pastry Chefs) and winner of numerous awards, he discovered his passion for pastry when he was a teenager, while working in the local patisserie. In 1982, his first patisserie, La Caramella opens, the starting point of what will be a stellar career. His creations are made using only the best ingredients, meticulously sourced throughout Italy. There is also a Gino Fabbri Academy, where students are taught the art and craft of pastry from, among others, the master himself.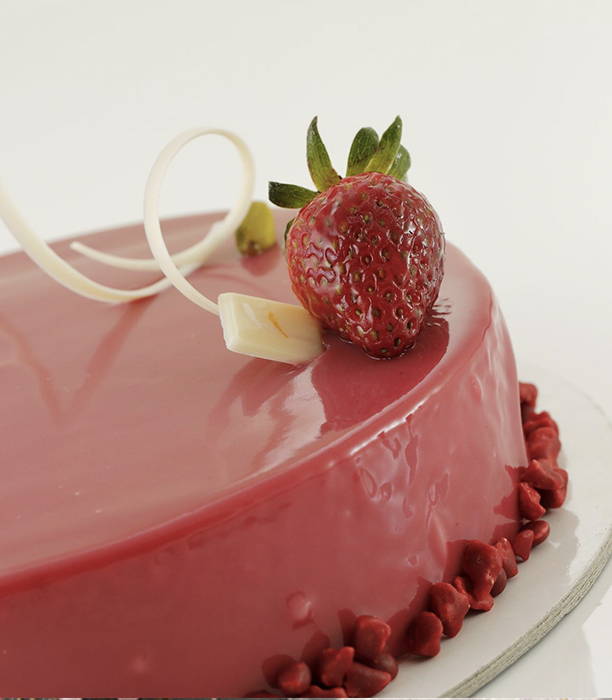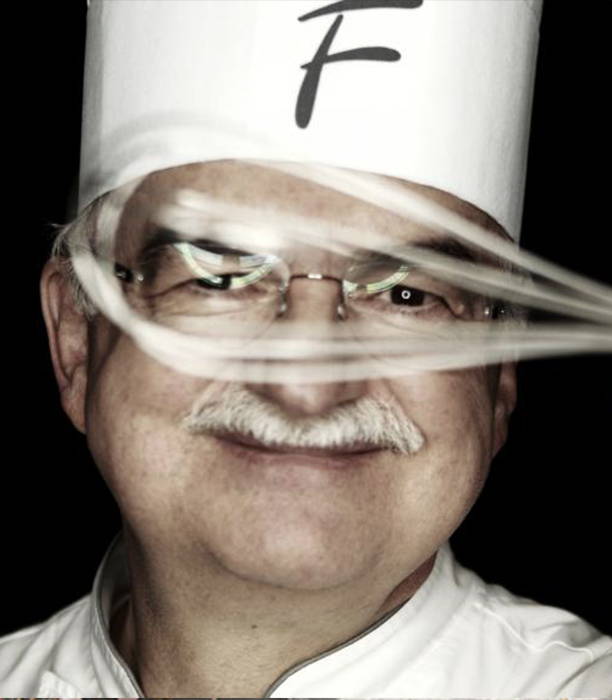 WHERE: Gino Fabbri Pasticcere — Via Cadriano, 27/2, Bologna
SIGNATURE CREATION: Millefoglie, heavenly layers of puff pastry filled with Zabaglione chantilly cream and pearls of dark chocolate and decorated with Zabaglione profiteroles.
ACHERER PATISSERIE.BLUMEN, MORE THAN THE USUAL PATISSERIE
The concept of this original shop was born out of the meeting of Andreas Acherer, an Italian pastry chef who perfected his craft in Vienna, and Barbara Strondi, an Austrian florist. This unusual collaboration gave life to two very unique shops, a very elegant and modern setting where the finest patisserie is combined to and complemented by beautiful flower decorations and compositions, a feast for all senses.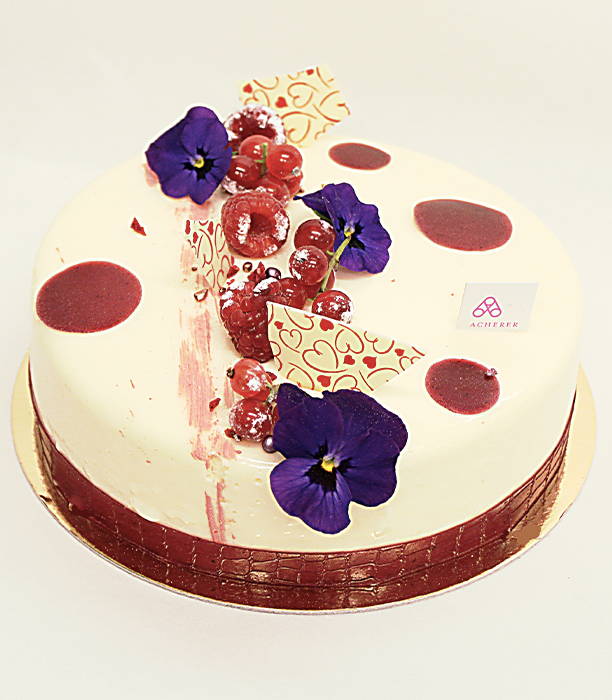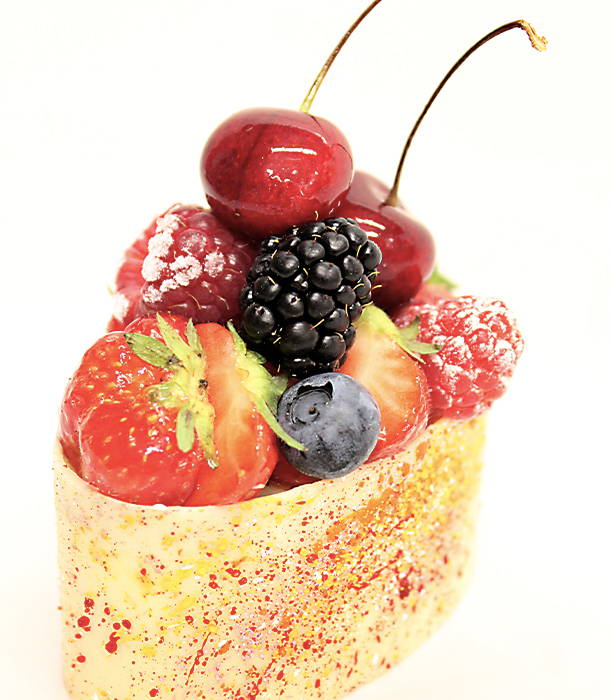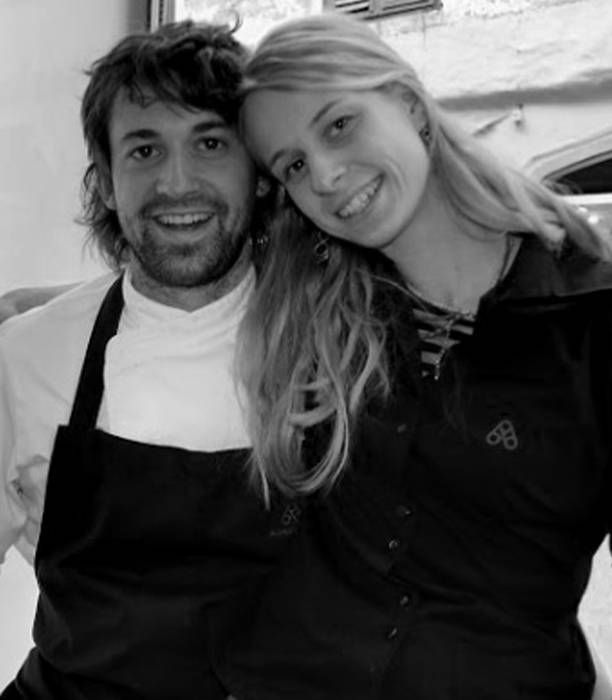 WHERE: Acherer Patisserie.Blumen – Via Centrale 8, Brunico (Bolzano)
SIGNATURE CREATION: Punte originali del Castello di Brunico, lush pointed chocolates filled with dark chocolate, acacia apples, hazelnut paste and wild raspberry grappa.
DALMASSO, HAUTE PATISSERIE MADE IN ITALY
'I had a great teacher – my father – who has given me my solid roots.' (Alessandro Dalmasso)
President of the prestigious Club Coupe Du Monde de la Patisserie (he succeeded Gino Fabbri in the role), Alessandro Dalmasso opened his shop in 1996 in a small town outside Torino, after years working in his father's patisserie. Today, Dalmasso is unanimously one of the best patisseries, not only in Italy, but throughout the world, having won numerous international awards through the years. Only the finest ingredients are used to create mouth-watering delicacies, from savoury to sweet. A true must-go destination for whoever visits Torino.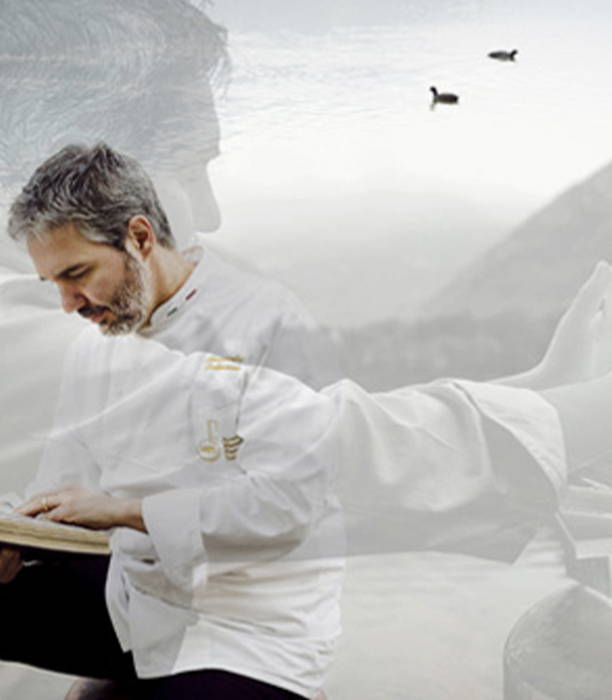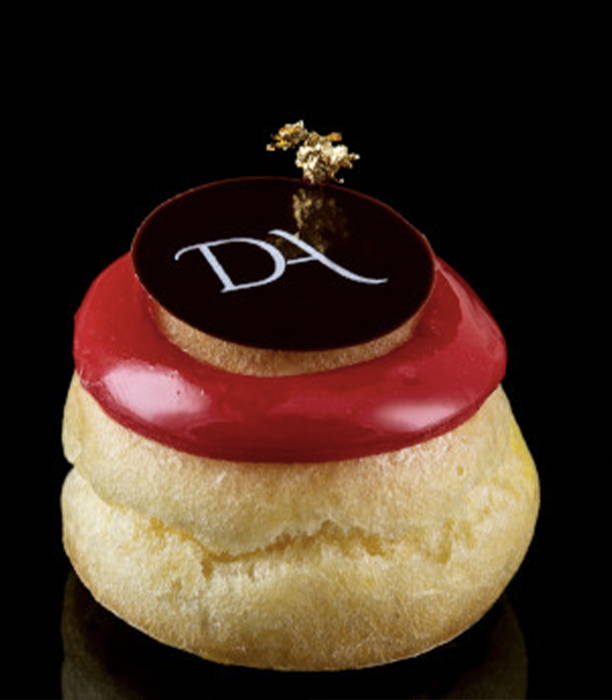 WHERE: Dalmasso – Corso Laghi 10, Avigliana (Torino)
SIGNATURE CREATION: Peccato di Gola, a decandent chocolate cake winner of the silver medal at the 2011 patisserie Coupe Du Monde.
NOUVO MONDO, A NEW WORLD OF TASTE
Pastry chef Paolo Sacchetti (who is also vice-President of the Accademia Maestri Pasticceri Italiani) opened his shop in 1989 with wife Edi. Since then, he has been creating delicacies working up to 17 hours a day, proof not only of his dedication, but also of his passion, driving forces behind the success of his creations. Meticulous in the choice of ingredients, chosen according to their season, he is a great ambassador of Italian excellence, who will never tire of wowing us with his masterpieces, because, like he says, "good things are never boring.'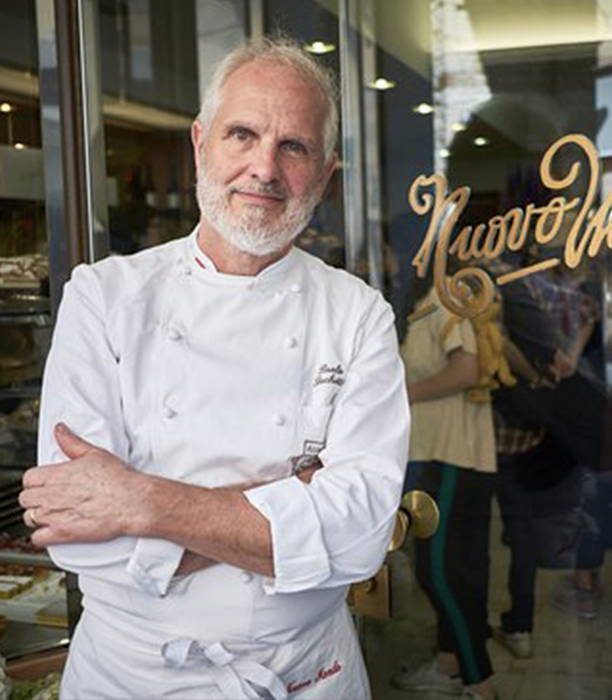 WHERE: Nuovo Mondo — Via Giuseppe Garibaldi 23, Prato
SIGNATURE CREATION: Pesche di Prato, two half-spheres of brioche soaked in Alchermes (the original product from famous Farmacia Maria Novella), rolled in sugar and coupled with custard cream.
L'ORCHIDEA, THE HIDDEN GEM OF ITALY
Located in a small village in the South of Italy, pretty much in the middle of nowhere, L'Orchidea is the invention of pastry chef Giuseppe Manilia, rising star of Italian patisserie in Italy and abroad, winner of numerous awards and member of the Accademia Maestri Pasticceri Italiani. Completely on the opposite spectrum of the typical exuberant patisserie found in the South of Italy, L'Orchidea is a cocoon dedicated to haute patisserie, creations of rare elegance and exceptional flavour, a definite reason why you should visit this sleepy Italian town.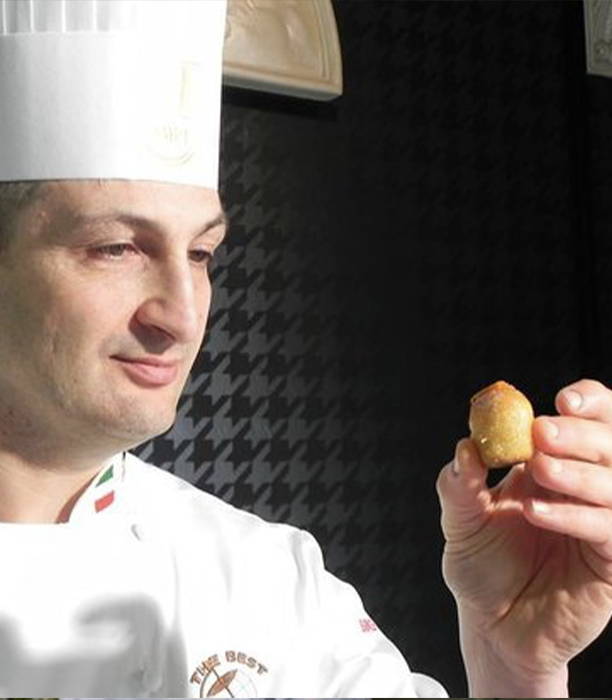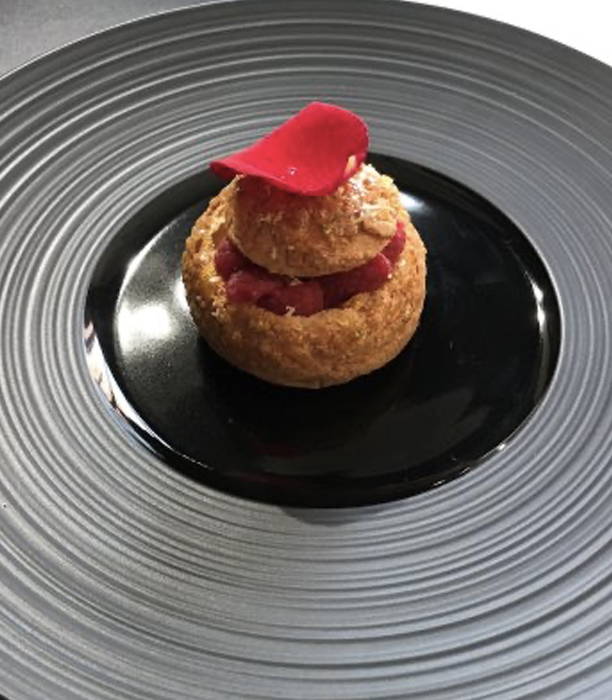 WHERE: L'Orchidea — Montesano Scalo, Montesano sulla Marcellana (Salerno)
SIGNATURE CREATION: The wonderfully tasty and soft croissant, a delicacy second to none.
FARMACIA DEL CAMBIO DI TORINO, NEWCOMER OF THE YEAR
Just next to Ristorante Del Cambio, the oldest and most renowned restaurant in Torino, this is not your typical patisserie. Rather, it's a workshop for delicious things, savoury or sweet, to take away or eat in. The interiors perfectly blend traditional wood panelling and other period features with the latest-generation machines, an elegant and refined space where to experience the true taste of La Dolce Vita.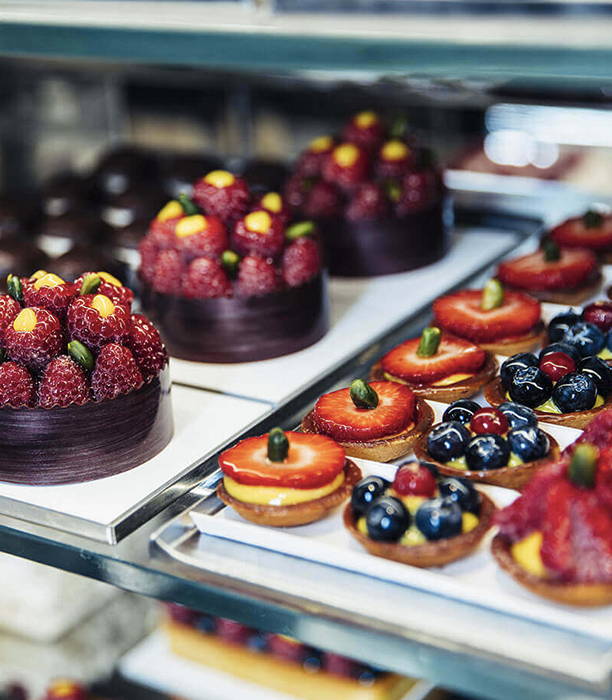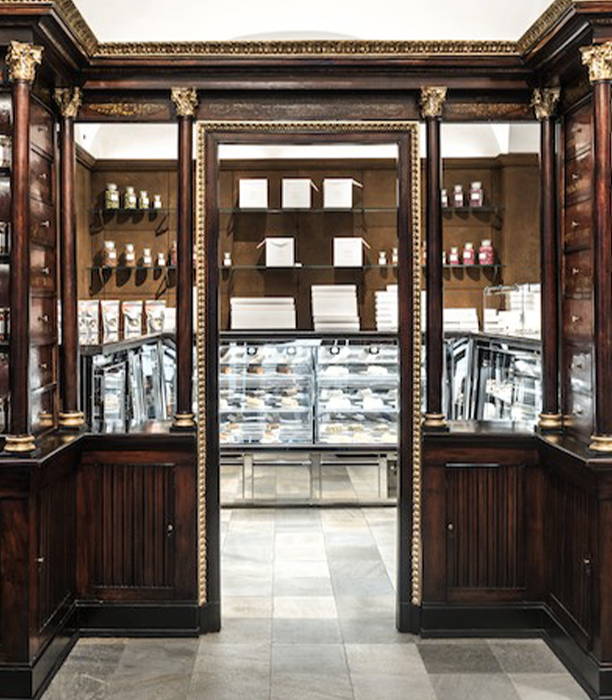 WHERE: Farmacia Del Cambio – Piazza Carignano 2, Torino
SIGNATURE CREATION: Jessica cake, a fabulous six-layered chocolate cake shaped as a carrot, winner of the best chocolate dessert at the 2007 patisserie Coupe Du Monde.
GIULIA CERBONESCHI, THE NEW STAR OF ITALIAN PATISSERIE
'Pastry is beauty, accuracy, finesse. But we shouldn't forget that what really matters is the taste, because our aim is to satisfy our taste buds. When we make a dessert, we start from the palate, by choosing the ingredients, and we finish with sight, by decorating it. For customers, it is the exact opposite, first they see, and then they eat. It's a strange alchemy.' (Giulia Cerboneschi)
Originally from Pisa, 25-year-old Giulia Cerboneschi is currently in charge of the workshop at Dolce Locanda, owned by double-Michelin star chef Giancarlo Pierbellini, famous for discovering new talents. And Cerboneschi has clearly grabbed the opportunity, using her eclectic background, ranging from the creativity of haute cuisine to the rigour of the patisserie, to create wonderful desserts and pastry. In a usually man-dominated business, it's good to see a woman was chosen to represent its future.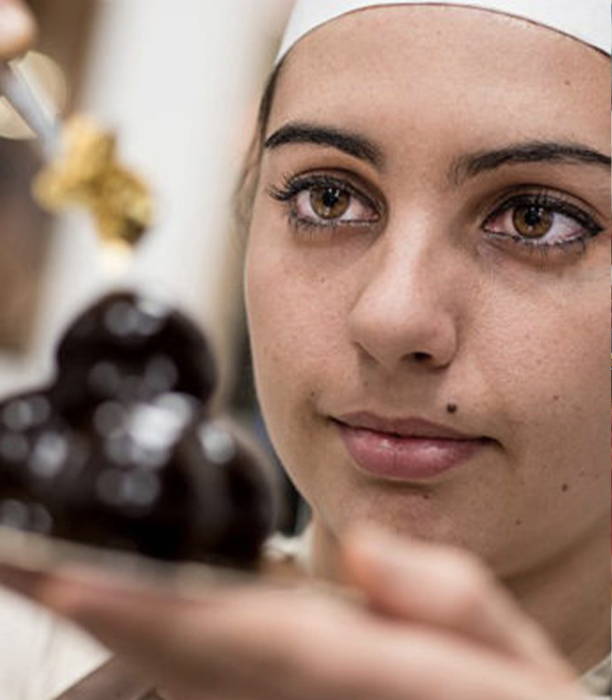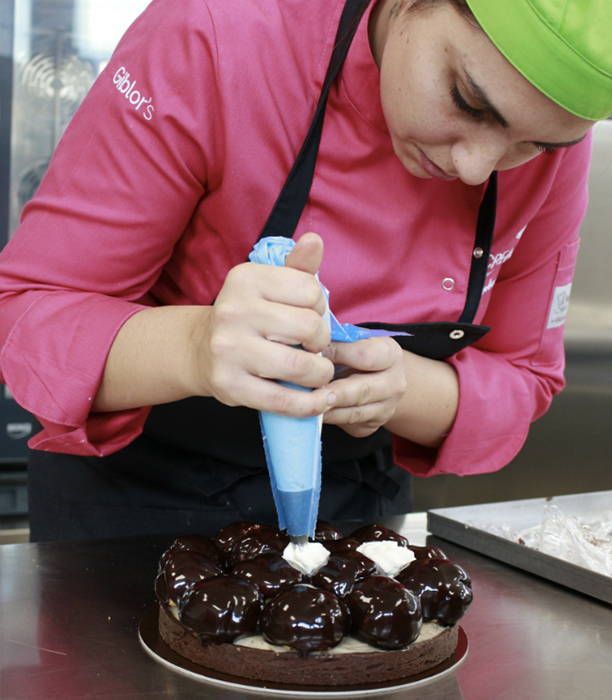 WHERE: Dolce Locanda — Via Valerio Catullo 12/14, Verona
SIGNATURE CREATION: Apricot, berry fruits and lemon and chocolate focaccia. Definitely original, definitely worth a try.